April is Time for Your Annual Financial Checkup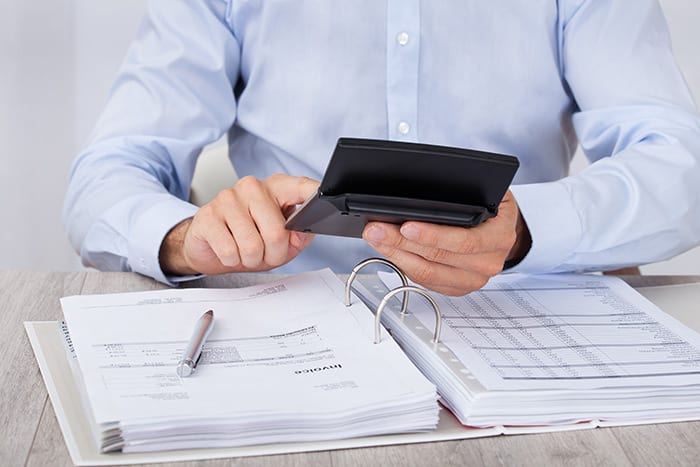 National Financial Literacy Month is recognized in the United States in April to highlight the importance of financial literacy and to teach Americans how to establish and maintain healthy financial habits. Conducting an assessment is an important task for people of all ages. Young adults who are just starting out on their own, need to learn how checking accounts and credit cards work, how to establish a basic household budget, and the importance of managing their money wisely.
Adults in the prime of their working life should focus on savings, investments, and retirement planning as this is the point in their careers where they are likely to have the most discretionary money to spare. For seniors, It's critical to review your financial status, check the results of ongoing investments, and make adjustments as necessary. Much of the pre-planning has already been done, but as the market and economy change, you'll want to be aware of how that is affecting your financial assets. Be sure to stay up to date on new options and alternatives.
There are endless possibilities for how to set up your financial future, but several of the most common options are listed below. You should take the time to consider your status in each of these areas. April is the perfect time to do this each year as you're likely already in contact with your accountant and tax professional from just completing your taxes.
Get your will and trust in order: These documents determine how your financial assets will be disbursed when the time comes. After having spent a lifetime saving, investing, and planning your finances, you want to be sure your assets are directed where you want them to go. Life changes quickly, checking this at least once a year and adjusting as needed is one of the most valuable actions you can take.
Conduct a beneficiary audit: Your personal universe of family and close friends change over time as new lives are created and others come to an end. Reviewing the beneficiaries you have selected on each of your accounts is something that often gets neglected after the initial set-up, but again, ensuring your hard-earned money goes to those that you select is of the utmost importance. Make sure to review this annually.
Get a second opinion: With ever-changing rules and regulations around finances and investing, it is in your best interest to have a professional financial advisor review your plans. They can provide tips and share best practices that may significantly improve your portfolio. As one example, Medicare can be hard to grasp and seniors often have gaps in their coverage that might not be accounted for in their expenses.
Avoid fraud: Unfortunately, seniors are often the target of scams designed to steal their retirement funds. In general, be wary of anyone who is asking for specific information about your finances.
Continue planning: The goal of an annual review is to make sure you understand your current situation and to make changes if needed. Determining what you will need for the future is difficult but can be estimated with the help of online tools or experienced professionals. During your planning, don't underestimate big expenses like long-term healthcare or the expense of serious illnesses.
Avoid excessive lending: As the eldest of the family, especially if you've done well for yourself, you may be asked by younger family members to help them out financially from time to time. While loaning money is a personal decision and will vary depending on circumstances, consider these requests carefully. Your retirement funds were intended for, well, your retirement, and above all, you need to ensure there are enough funds to cover that first and foremost.
Entrust a power of attorney: Depending on your situation, you may want to grant someone power of attorney. This can simplify your ongoing interaction with finances on a daily basis as it enables someone else to pay your bills on your behalf. It can provide great peace of mind knowing everything is being taken care of and you don't have to worry. Your power of attorney can help you keep your overall finances in order and minimize long-term risk. You can learn more about this and other financial tips at aarp.org.
Staying on top of your finances can help not only with your retirement plans and future legacy, but it can also provide you with improved emotional and physical health and a more enjoyable lifestyle. Take time before the end of April to conduct your financial health check!
FREE EVALUATION
Local personal assessment at no additional cost to you.
Serving the Greater Phoenix Metro area since 2003, we can help you find adult group homes, retirement living, nursing homes and independent living options in the Arizona cities of:
Scottsdale | Paradise Valley | Sun City/Sun City West | Fountain Hills | Mesa | Chandler | Gilbert | Glendale | Peoria | Surprise | Tempe | Litchfield Park | Maricopa | Ahwatukee | Anthem | Queen Creek | Buckeye