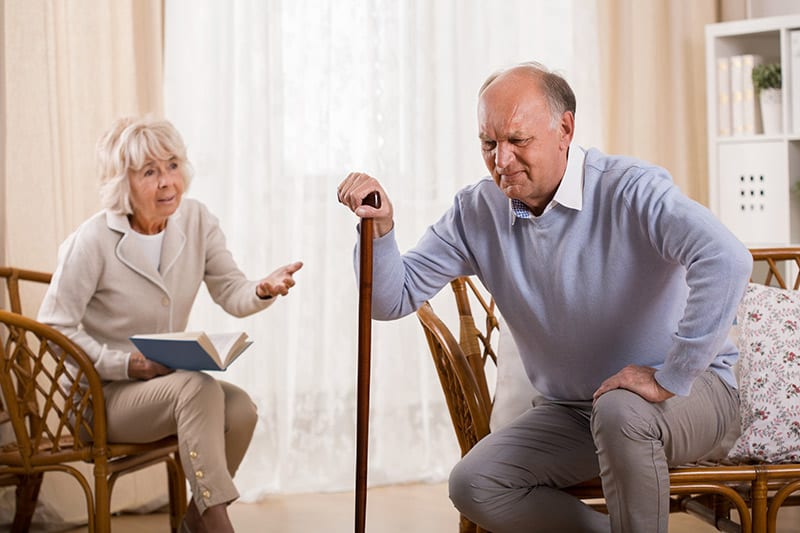 According to the Centers for Disease Control and Prevention, arthritis is a leading cause of disability in the U.S. It affects working-age adults, seniors and even children.There are more than 100 different forms of arthritis and related diseases, with the most common types being osteoarthritis (OA), rheumatoid arthritis (RA), psoriatic arthritis (PsA), fibromyalgia and gout. Unfortunately, since arthritis is often not identified as a severe/chronic condition such as heart disease or Alzheimer's Disease, many people suffering with this disease go without the proper diagnosis, treatment and care they need. If you suffer from any of the symptoms below, you may want to discuss your condition with your doctor to see what he/she recommends.
Symptoms:
Pain in the joints, ankle, back, fingers, hands, muscles, neck, or wrist
Pain can be intermittent or sharp
Pain can occur while sitting
Joint stiffness, tenderness, or swelling
Whole body fatigue or malaise
Decreased range of motion or muscle weakness
Bumps or bony outgrowth on fingers or toes
Flare-ups, limping, physical deformity, redness, or stiff neck
To help address the issue of under-diagnosis, Arthritis Awareness Month was created and is recognized in the U.S. each year in May. The goal of this year's observance is to raise awareness for how those with arthritis live well and to acknowledge their everyday victories. Those living with arthritis are encouraged to share their story with colleagues, friends, family and loved ones to shed more light on the disease and how it affects patients.
One important key to managing the pain is to get moving and stay active. It is often recommended that arthritis patients walk 30 minutes each day. If that sounds like too much for you, start with ten minutes a day and increase your time as you're able. There are numerous exercise programs available specifically to help manage arthritis pain as well. A quick search online should bring up multiple options. Keeping your body moving on a regular basis increases strength and flexibility, reduces joint pain, and helps combat fatigue.
If it sounds daunting to start exercising with already stiff and sore joints, don't get discouraged! There are many people around the world living full and happy lives even with arthritis. Take some time and read a few success stories on the Centers for Disease Control and Prevention website. There are lots of people that have found ways to manage their disease and the related pain. You may get a few ideas for your own life, and will hopefully feel more optimistic. Keep in mind, there are many treatments available that can help alleviate the pain as well.
Treatments:
Therapies
Stretching, massage
Acupuncture/acupressure
Self-care
Physical exercise, weight loss, Tai chi, yoga
Icing, heating, and cold compresses
Medication
Surgery
Hip, knee, shoulder or other joint replacements
Start a conversation with your general practitioner for advice, but if you're not getting the results you want, ask for a referral to a specialist. Depending on your situation, you may be better suited to visit an orthopedic surgeon, rheumatologist, physical therapist, etc.
FREE EVALUATION
Local personal assessment at no additional cost to you.
Serving the Greater Phoenix Metro area since 2003, we can help you find adult group homes, retirement living, nursing homes and independent living options in the Arizona cities of:
Scottsdale | Paradise Valley | Sun City/Sun City West | Fountain Hills | Mesa | Chandler | Gilbert | Glendale | Peoria | Surprise | Tempe | Litchfield Park | Maricopa | Ahwatukee | Anthem | Queen Creek | Buckeye