Nursing Homes
Both assisted living and nursing homes are licensed by the state of Arizona. However, in a nursing home, there are licensed nurses 24 hours/day whereas an assisted living home has certified caregivers.
Many seniors and their families are frequently under the impression that at some point, they will be forced to live in a nursing home and there is often a resistance to that idea. Consequently, too many seniors stay in their homes unsafely and they also miss the social opportunity that assisted living can provide.
Nursing homes are often seen as clinical or institutional, so seniors often avoid the move to a safer environment in the name of maintaining their independence. Assisted living facilities in general, are dedicated to that very concept. Rather than nurture a dependence on the staff as a nursing home would, assisted living staff provides the care the senior specifically needs as determined by their individualized service plan. For example, if the senior needs help with bathing and showering, but they can still manage their own medications, then that is built into the resident's personal service plan. Many people need help in a few areas, but they don't need 24 hour/day nursing care.  Nursing home costs vary, but range typically from $150-$225/day. Assisted living costs can be bundled or broken out, but typically start around $65/day and can range up to $150/day. These are ranges in the Phoenix metro area and are intended to be a guideline.
REQUEST EVALUATION
Local personal assessment.
Serving the Greater Phoenix Metro area since 2003, we can help you find adult group homes, retirement living, nursing homes and independent living options in the Arizona cities of:
Now Serving these cities in Northern Arizona:
Prescott | Prescott Valley | Dewey | Chino Valley | Cottonwood | Sedona | Camp Verde | Rimrock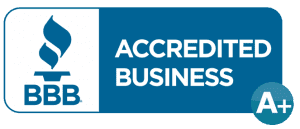 Options For Senior Living - 18731 E. Superstition Dr. Queen Creek 85142 Phone: +1-602-845-1320 Fax: 602-795-7787



Disclaimer: The information about Phoenix assisted living provided here on our website, www.optionsforseniorliving.com, is designed to support, not replace, the relationship that exists between a patient/site visitor and his or her physician.