Read What Professionals Have To Say About Options for Senior Living
Placement is a difficult decision to make when a loved one is no longer able to remain at home. I have had the opportunity to work with Scott Fischer and Associates at Options for Senior Living for the past 10 years. Scott's expertise and knowledge are invaluable and his compassion and empathy are evident when assisting a family with this important decision. Options for Senior Living works closely with families providing a personal connection during the assessment, coordination of resources, and assistance with finding the appropriate living environment. It has been a pleasure working with Options for Senior Living and I feel very confident when referring a family to Scott Fischer that they are in good hands.
JB
Scott is a driving force behind the development, success, and growth of Professional Association of Senior Referral Specialists (PASRS). From its inception, he and his co-founders have set a precedent for encouraging the highest integrity and standards practices for their industry. As President, he is leading efforts that bring multi-disciplinary partners together to establish communication and trust designed to enhance quality of life for vulnerable adults. I am proud to have been a part of this with Scott and PASRS since day one, and I am equally proud to call him my friend.
David Rosenthal
Scott is one of the referral agents that I truly feel confident in working with. I feel he is in the business for the right reason and truly wants the best fit for his clients. He is professional and knowledgeable in the world of senior housing and senior care. His nursing background is a real plus in the business. I do not hesitate in recommending Scott.
Stephanie Templeton
I have been a care home owner in Scottsdale for 11 years and I can say, without hesitation, that Scott Fischer is the most knowledgeable, professional and caring of the many senior placement coordinators I have worked with in that time. His experience as an RN, working in many different senior care environments in the Valley, allows him assess the precise requirements of every patient and family he works with and place them in the setting that will best meet their needs.
We met as business associates seven years ago; today I'm proud to call him my friend.
Peter Colten
I have had the pleasure of working with several referral specialists from Options for Senior Living and each and every interaction has been a positive one.  They are professional, friendly, courteous, and put the families and individuals they serve first.  You can tell it is much more than just a job for them; it's a passion.  As a senior living community, I can tell you it is refreshing when Options for Senior Living send us a referral because I know that means they have done their due diligence to prescreen the potential resident, given them realistic expectations of our community, scheduled a tour time convenient for the family and our marketing staff, and made arrangements for a knowledgeable referral specialist from Options for Senior Living to accompanying the potential resident/family on the tour.  And the support the referral specialists give on the tour is simply phenomenal.  They do their homework on our community and actively participate in the tour giving expert advice and suggestions to the potential resident.  You can't go wrong with Options for Senior Living whether you are a potential resident looking for expert advice, or a community looking to work with a highly professional organization.
Lance Randall
REQUEST EVALUATION
Local personal assessment.
Serving the Greater Phoenix Metro area since 2003, we can help you find adult group homes, retirement living, nursing homes and independent living options in the Arizona cities of:
Now Serving these cities in Northern Arizona:
Prescott | Prescott Valley | Dewey | Chino Valley | Cottonwood | Sedona | Camp Verde | Rimrock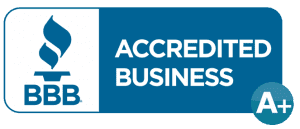 Options For Senior Living - 18731 E. Superstition Dr. Queen Creek 85142 Phone: +1-602-845-1320 Fax: 602-795-7787



Disclaimer: The information about Phoenix assisted living provided here on our website, www.optionsforseniorliving.com, is designed to support, not replace, the relationship that exists between a patient/site visitor and his or her physician.