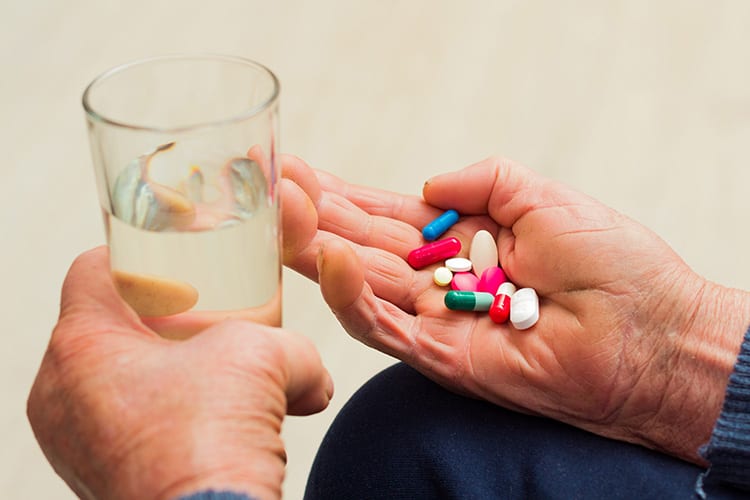 We have all become more aware of how important nutrition and exercise are to live longer, healthier and happier lives. Our diet may not always meet all of our nutritional needs as we age. Supplements can be useful in providing necessary nutrients.
It is important to realize that a "supplement" is just that, a supplemental aid in addition to a proper diet. Supplements like all other medications and prescriptions should not be abused or overused without the advice of a nutritionist, doctor or healthcare professional.
Over 40% of Americans take nutritional supplements, the most common being multivitamins. For women over 60, Calcium supplements have shown a significant increase over the past several years. And of course, many people have heard of Omega 3 fish oil and its benefits. However, a new study has surfaced saying that Omega-3 fish oil wasn't effective in reducing a person's mortality risk or their propensity to have a heart attack or stroke. These results ran contrary to the prevailing wisdom that Omega-3s may help stave off heart disease and death. The fundamentals still suggest that no pill or supplement can take the place of a well-balanced and nutritional diet.
As you age, you may have difficulty with what you eat and the amount you eat. There are challenges and restrictions on foods due to age or illness. Supplements can be useful and a valuable addition to your diet.
Here is a list of some popular supplements and their benefit:
B 12: All the cells in your body, especially the ones in your brain and spinal cord, use Vitamin B12, or cyanocobalamin. As you age, you may not absorb enough B 12, which is found primarily in animal proteins.
Calcium: Almost all the calcium found in your body is in your bones. However, as you age, calcium tends to leave your bones, which can put you at risk for osteoporosis. Deficiency may also put you at risk for osteomalacia, which is a softening of the bones. To maintain healthy bones as you age, you should stay active and exercise.
Vitamin D: Typically, vitamin D occurs when you go outside, and your skin gets exposed to the sun. Receiving five to 30 minutes of mid-day sun twice a week without sunscreen is enough to get the right amount of vitamin D. As you age, you may not receive enough sunlight, especially in the winter. Your skin and other organs that are responsible for making vitamin D might not work as well. Therefore, your doctor may supplement your vitamin D intake.
Iron: Iron is a mineral found in red blood cells, which are the oxygen-transporting cells of your body. Iron deficiency may lead to anemia, which is a condition that develops when your body does not have enough healthy red blood cells, which can cause fatigue.For many that get older their level of Iron decreases and it is not uncommon for a nutritionist, doctor or healthcare professional prescribe Iron.

Should you or your senior parent take a supplement? A friend, neighbor, or someone on a commercial will not have the ability to determine the supplements needed if any. Seek the advice of a doctor or a registered dietitian to answer questions and assist in the selection of supplements.
FREE EVALUATION
Local personal assessment at no additional cost to you.
Serving the Greater Phoenix Metro area since 2003, we can help you find adult group homes, retirement living, nursing homes and independent living options in the Arizona cities of:
Scottsdale | Paradise Valley | Sun City/Sun City West | Fountain Hills | Mesa | Chandler | Gilbert | Glendale | Peoria | Surprise | Tempe | Litchfield Park | Maricopa | Ahwatukee | Anthem | Queen Creek | Buckeye