Storm Clouds on the Horizon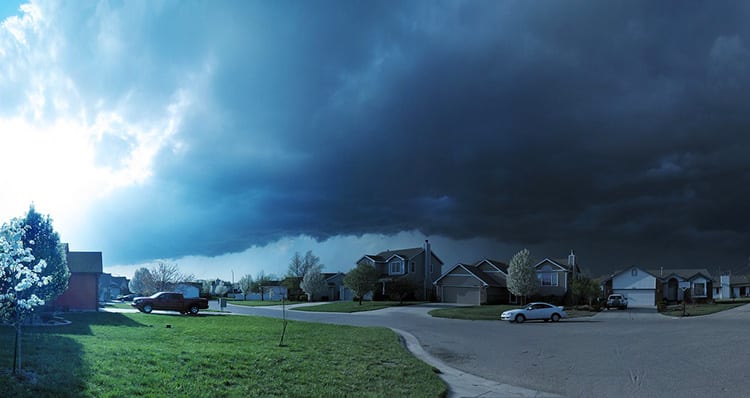 We are right in the middle of monsoon season here in the Valley, and I have always thought that the idea of our summer monsoons was a great metaphor for the issues that can arise suddenly and furiously for those who are aging in our community.  I wanted to explore the metaphor this month to help us to understand the often subtle warning signs that appear in the lives of our loved ones that can often signal a monsoon or "haboob" is on the way- sometimes sooner than later!
For some years, I have done a presentation I call "Storm Clouds on the Horizon". I used it to educate and to bring awareness to seniors and the adult children of aging parents who are experiencing changes in their lives. I have believed for the years I have worked in this arena, that education for families and aging seniors was the best way to reach them and to prepare people for what may come. I see so many people in our practice that saw things coming with their spouses or parents, but turned their head and waited for the crisis to occur rather than trust what they saw and act.  The hardest thing to do is to make the life-changing decisions about long-term care while in the midst of a family crisis. In retrospect, I hear far too often, "We should have moved to assisted living two years ago!" I implore people to understand me when I share that the changes and signs that appear can be interpreted in a way that can help prevent the crisis or "Monsoon" from devastating a life that is loved and treasured.
The metaphor goes simply like this…early in the day during our monsoon season; we often see one or two single clouds gathering in the east over the Superstition Mountains.  The air is hot, and the moisture in the air is rising during the day.  Usually, this happens after we have several days of temperatures super heating the atmosphere at temperatures above 110 degrees.  These single clouds start to bunch together and gather as the day heats up, and by the time we are all trying to drive home about 5 pm, the wind begins to howl, and the dust wall hits the valley while these monsoon storms explode around town.  There is often little warning and predictability.  The results can be often devastating and explosive to a neighborhood.  We see flash floods from torrential downpours and wind damage that reminds us of our childhood years growing up in the Midwest during tornado season.
These are some of the items identified as some of those only clouds that appear on the horizon that if seen individually, they may be dismissed and not perceived as a threat or problem necessarily.  However, if you see a number of these warning signs appear over time, be wise enough to see the potential of the storm that is likely to be coming.
Dementia is the fastest growing and most threatening condition to the health of our seniors that we face today.  Early onset dementia symptoms include denial, poor insight and judgment, impaired safety awareness, impaired decision making and many other difficulties, including:
Falls and increased balance difficulties
Difficulty in managing medications
Increased utilization of the emergency medical systems
Increased difficulty managing home environment
Isolation from family and friends
Caregiver stress and fatigue
Any one or two of these items can pose a threat to the well-being of someone we dearly love. If more than one is present or someone you love is struggling with many of these simultaneously, you can be almost guaranteed a monsoon or "haboob" is looming.
Being educated and having many thoughtful conversations with family is the only way that trust can be the established as the foundation for getting the help necessary to prevent the crisis from devastating a family unexpectedly.
By Scott & Stacey Fischer, Options for Senior Living
FREE EVALUATION
Local personal assessment at no additional cost to you.
Serving the Greater Phoenix Metro area since 2003, we can help you find adult group homes, retirement living, nursing homes and independent living options in the Arizona cities of:
Scottsdale | Paradise Valley | Sun City/Sun City West | Fountain Hills | Mesa | Chandler | Gilbert | Glendale | Peoria | Surprise | Tempe | Litchfield Park | Maricopa | Ahwatukee | Anthem | Queen Creek | Buckeye