Assisted Living
For seniors, finding a quality assisted living facility can be simple and easy. Assisted living facilities offer senior care that includes:
Meals
Transportation
Medication management
Entertainment and socialization
Assistance with daily living activities
Alzheimers care
Dementia care
Certified caregivers are available to residents of Phoenix assisted living facilities 24 hours a day to respond to and assist senior housing residents. From assisted living group homes to senior retirement communities to nursing homes, elderly housing supports elderly care residents who may be prone to isolation, which is a major contributor for depression. In retirement homes, independent living communities, senior living centers and other assisted living facilities, seniors have the opportunity to participate in a wide variety of social activities.
Many seniors are at risk of falling in their own homes when they are trying to do things they have lost the capacity for. Through elderly services in assisted living facilities, there is someone always available to assist them. For seniors who have memory loss or have been diagnosed with dementia, activities are designed specifically to meet their unique needs in an assisted living facility uniquely equipped to meet their needs.
The term Retirement Home may also refer to an assisted living home or adult group home. In the state of Arizona, assisted living can be received in a private or residential setting. Caregivers are available 24 hours/ day and they are licensed in the same manner by the state department of health. Care is very personal and this setting is best for someone who needs a lot of help with their activities of daily living (ADLs) or may prefer a small, family like setting. Meals are primarily home made and are served family style in most cases. Activities are sometimes done as a group, but are often intentionally done individually. The homes are also surveyed by the state annually and the results are made public and you may request to see their most recent survey at any time.
All of these types of retirement homes all have licensed facility managers that may or may not be the owners. Each home is staffed with state certified caregivers and the following services can be easily arranged as a complement to the primary care:
visiting physicians
in home services from home health care providers
rehab therapy
hospice care
radiology
podiatry
Assisted living fills those very particular needs at a significant savings. Assisted living costs can be bundled or broken out, but typically start around $65/day and can range up to $150/day. These are ranges in the Phoenix metro area and are intended to be a guideline.
REQUEST EVALUATION
Local personal assessment.
Serving the Greater Phoenix Metro area since 2003, we can help you find adult group homes, retirement living, nursing homes and independent living options in the Arizona cities of:
Now Serving these cities in Northern Arizona:
Prescott | Prescott Valley | Dewey | Chino Valley | Cottonwood | Sedona | Camp Verde | Rimrock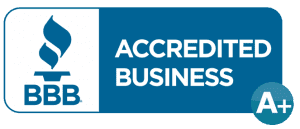 Options For Senior Living - 18731 E. Superstition Dr. Queen Creek 85142 Phone: +1-602-845-1320 Fax: 602-795-7787



Disclaimer: The information about Phoenix assisted living provided here on our website, www.optionsforseniorliving.com, is designed to support, not replace, the relationship that exists between a patient/site visitor and his or her physician.